Please fill out the details
we will get in touch
Hire Our Gardeners Wandsworth and Get The Best Care for Your Garden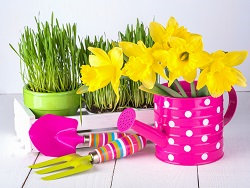 Gardeners Wandsworth is dedicated to bringing you the very best in garden maintenance. We only work with the most dedicated and skilled staff in order to make sure your experience is the very best we can make it. Our services vary from lawn mowing right through to landscaping. We can take care of your garden, no matter the shape or size. Simply contact our dedicated team of professionals and they'll be able to explain the many options available to you.
Get the Help of the Best Wandsworth Gardeners and Enjoy Your Outdoor Space
If the sun is shining and the weather is hot, you'll be simply dying to get out in the garden and enjoy the weather! But what if your garden is too much of a mess to enjoy? Throughout Wandsworth, we've been developing and expanding our range of gardening services. With our lawn restoration and repair packages, you'll have that lovely grass back in no time. If you simply want an entire garden redesign, we have expert landscape gardeners SW8 on hand to discuss designs and options with you.
Maintenance is Not That Hard When Our Gardeners SW8 are Involved
If you have pets, then you'll know just how much they can enjoy a garden! You'll also know that they enjoy causing havoc in the garden too! We can offer a few solutions to help you maintain your garden without having to lock the cats or dogs inside! From lawn maintenance to planting, we can offer a wide selection of maintenance options at great prices. If your garden is perhaps not as pet friendly as you would like it to be, you may even consider redesigning with garden landscaping done by our Wandsworth gardeners.
Expert Garden Restoration Packages Provided by Expert Gardeners Wandsworth
Are foxes digging up your garden? Has a mole attack left your lawn in a dreadful state? Then simply give us a call and we'll come round to sort it out. Our Wandsworth gardeners SW8 will arrive with all the equipment, tools and knowledge needed to provide lawn repair as well as garden clean up. We've been helping home and business owners reclaim their garden from pesky pests like foxes and moles. If your garden truly needs a makeover, then one of our top landscape gardeners can carry out a garden redesign too.
Put Your Trust in The Best Gardeners in Wandsworth, SW8
We are available to bring you the very best in landscaping. Our garden design services are becomingincreasingly in demand throughout the region because more and more customers are realising the power of quality and skilled maintenance and design for their outdoor spaces. Our clients are truly discovering the full potential of their gardens. Whatever the size or shape of your garden may be, our expert gardeners in Wandsworth SW8 can help transform it into your dream space.
Expert Care Need Don't Cost a Fortune If You Hire Our Gardeners Wandsworth
If you need a lot of work done on your garden, you may find you have to hire several different gardening companies to cover everything. This can become a very costly business indeed! That is why we offer such a huge range of gardening services that you won't need to look anywhere else for such services if you live in Wandsworth. All of our local experts are on hand throughout the week to speak with you, so call us now to learn what Gardeners Wandsworth can do for you today.
testimonials
what customers say
The lawn mowing service was just what I wanted. It was a quick and simple service but was completed professionally by a reliable and hard-working personable team.
Louise H.
Perfect gardening service. I have already recommended GardenersWandsworth to anyone who so much as mentions their garden!
Kathryn Knight
I couldn't be happier with GardenersWandsworth's gardeners. They have the garden looking amazing. I would recommend their services to anyone in the area. Fantastic landscaping company.
Kristina Harrison
Garden Care Wandsworth took to turfing my garden without any problems. It was completed quickly and easily. My lawn and entire garden now looks amazing.
H. Konta
I was in need of garden waste removal to get my garden ready for springtime planting. I called Gardening Companies Wandsworth, and was quite pleased with the quote. The workmen arrived on time as agreed, and proceeded to their task. No...
Angela
My lawn has never looked better and that's all down to Lawn Maintenance Wandsworth. They have regularly been cutting my grass so that it is always neat. I can't do the job myself anymore so I'm glad a gardener can come and make my...
Charlotte Platt
A very thorough company that listened to all of our requirements and made sure these were fulfilled. Gardening Companies Wandsworth come highly recommended by my husband and me and we will definitely be using them for any future needs...
Paula Rose
GardenersWandsworth is the number one company for great gardening services at the best prices. I am always looking for a bargain and for a long time I'd been looking for gardening services. Finding this brilliant company has been such a...
Jenny Sheffield
Gardeners Wandsworth has the best garden design staff around, no argument. The people there did a fantastic job with my garden and each person was helpful, skilled, experienced and more. They impressed me with everything they did and...
Denise
I love working with Garden Care Wandsworth. I have been using their services now for well over a year and I would not think of hiring another company as these were just excellent! They were fast and efficient the first time they came...
Johnnie Bryant